Pipe Work
Our experienced pipe fitting team can carry out installations ranging in size from one drop to complete compressor house and factory ring main systems.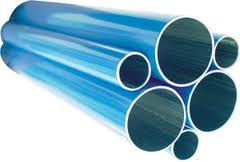 We can assist you in the design process to ensure your system has minimal pressure drops and maximum air flow. Our installation team can carry out a comprehensive survey and quote with no obligation.

Any work carried out can use tube of your choosing - traditional galvanised steel, aluminium or plastic. In the majority of cases we recommend aluminium tube as this is the most efficient way to distribute compressed air.